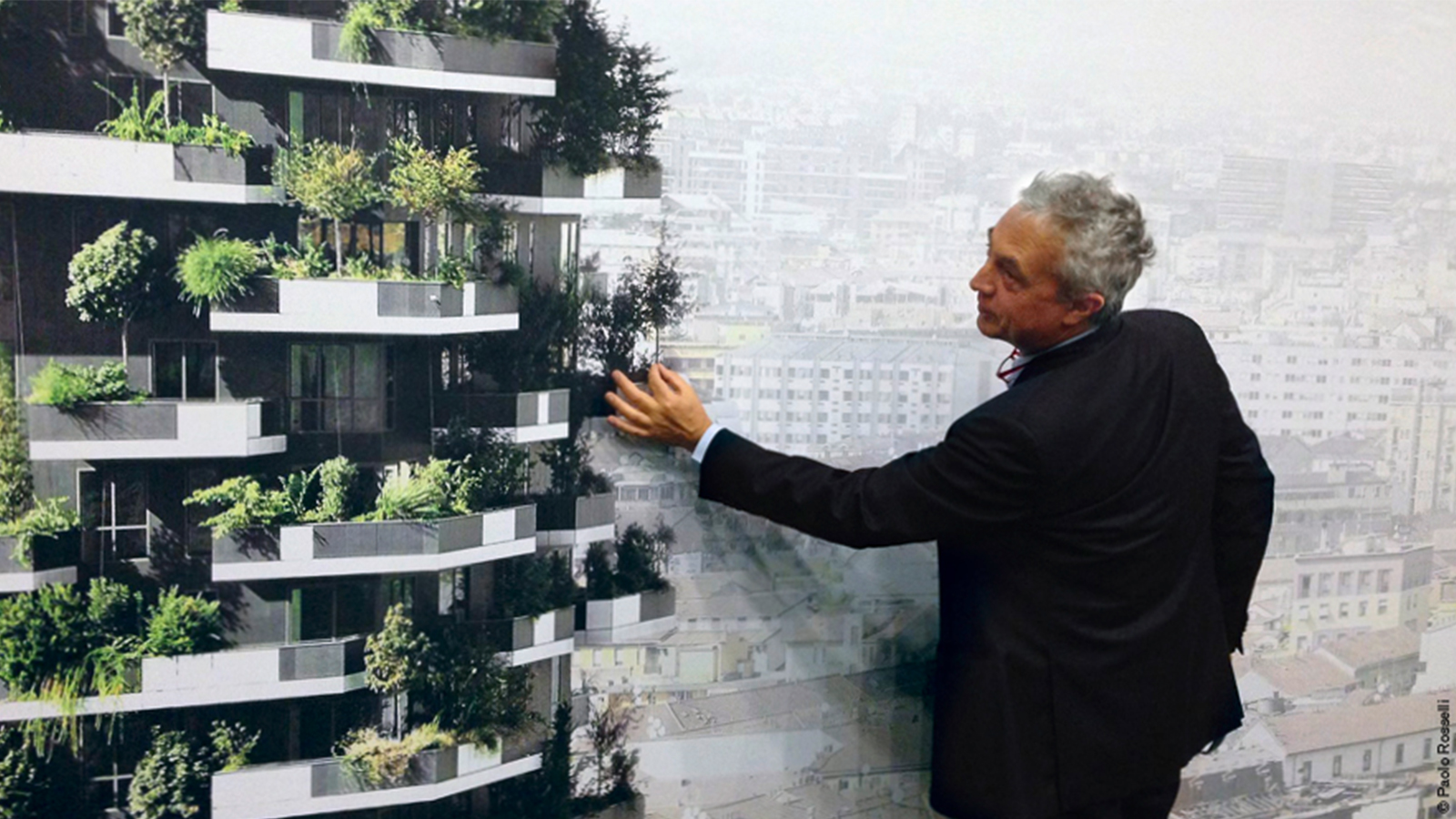 Architect Stefano Boeri, photographed by Paolo Rosselli.
The similarity between the user experience (UX) design and architecture discipline is undeniable. They both create user-centered systems, platforms or products. Their creative process and methodology is practically the same.
But what can UX designers learn from great architects?
I've worked a lot with architects. I've talked, designed and built with them.
One thing that inspires me when I'm around them, is their belief to be able to shape the future. They imagine to be in a certain space, and they start dreaming. They form objects. They define boundaries. They create flows and interactions. They use light to identify volumes, and darkness to hide them. They believe to be gods to influence the lifestyles of the people, and supreme beings to drive their future.
Here are what great architects said about architecture:
"Architecture is the art and science of creating the framework of our lives." Bjarke Ingels
"Architecture is a small piece of this human equation, but for those of us who practice it, we believe in its potential to make a difference, to enlighten and to enrich the human experience, to penetrate the barriers of misunderstanding and provide a beautiful context for life's drama." – Frank Gehry
"Architecture is about serving others through the design of the built environment." – Kevin J Singh
"Architecture is not just a matter of technology and aesthetics but the frame for a way of life – and, with luck, an intelligent way of life." – Bernard Rudofsky
"Architecture is not just about building. It's a means of improving people's quality of life." – Diébédo Francis Kéré
Do you get it? Great architects design value. They form objects and create motions to influence people's lifestyles and behaviors, with an utmost intent to improve their way of life.
As User Experience (UX) Designers, we should have the same vision and goal. What we do is not just about sketching and wireframing. It's about enhancing people's experiences when they interact with our products and platforms.
Instead, what I noticed is that, we concentrate too much on what the people want, rather than what the people need, and why do they need it. Then we end up designing mediocre products.
We focus too much on the What (what functionalities do the users want), rather than the Why (why do they want those functionalities) and the How (how are those functionalities enhancing and simplifying their experiences).
So if we want to design products that will have a positive impact on people's lives, we must start to think like an architect. We must learn about our target users – talk to them, listen to them, gather information to understand their habits. Hear what they want, and most importantly, what they need, and why do they need it. This is how we can design better experiences for them.
And through the whole design process, we need to dare to think that what we do has a potential to make a difference in people's lives – we can enlighten and enrich human experiences, we can serve others through the design of the built product. And the platform we are designing is not just a matter of technology and aesthetics, but a frame for a way of life, a system that will improve people's quality of life.
The world is full of challenges. And we, as designers, architects, creative and strategic thinkers have the opportunity (and duty) to step up and find the solutions to these challenges. Imagine what we can achieve if we ALL take this as our professional mission, which is in essence to improve the conditions of mankind. 
It is certainly a big responsibility, a great task and a noble goal.